Environment´s information
Border with Álava is the shrine of Our Lady of Codés in a dizzy, wild and sheer landscape. Few kilometers on the North is the Natural Park of Izki, located on the Southeast of Álava that harborsa huge diversity of landscapes among forests, rocks and small rivers. A Park with an interesting fauna and a wide cultural heritage: artificial caves, hermitages, fortress villages, burial mounds, limes, castles, archeological remains… and as culmination the medieval village of Torres, only inhabited core inside the Park. To the Northeast it is the Natural Park of Urbasa and Andía. And on the South it is the Santiago's Road of Navarre that gets into La Rioja after leaving Viana, Torres del Río and Los Arcos which parishes are worth to watch. And it is suitable to get back to the Jacobean track up to Estella with a stop in the castle and medieval spring of Villamayor de Monjardín and the monastery of Irache. Estella, is a jewel of the Romanesque and Gothic.

Espronceda
Beautiful village located in the heart of the Valley of Aguilar in the most western area of Navarre border with Álava and La Rioja, where the mountain chain of Codés (Joar, 1418 m) highlights. Area of big diversity of ecosystems and landscapes (between serrezuelas oaks, hills and meadows with olive trees, vineyards, almond and walnut trees). Among the crops the asparagus highlight. Archaeological Site of Pedrigosa. San Vicente´s Parish from the XVI century and tower from XVII century. Palace of Acedo and shield houses, from XVII century. Good gastronomic offer.
Tours
Monastery of Azuelo (romanesque Navarre more than one thousand years old), Santo Sepulcro de Torres del Río (on foot of the Camino de Santiago); Sancturay of Codés, erected on the southern slope steep of the mountain chain, in a majestic landscape, place of legends and pilgrimages of where from many paths leave, where we can enjoy the nature. Without forgetting the surrounding villages with features of border squares, remains of fortifications, Gothic churches and noble houses, without overlooking the traces of medieval and Romanesque jewels Navarre.
Activities
Hiking, mountain climbing, cycling (motocross) in summer pools, racquetball, climbing (Population), winery (origin Rioja and Navarra).
WHERE TO GO

Concatedral de Santa María de la Redonda
Logroño es una ciudad con encanto, entre las muchas sorpresas que nos brinda destacamos la Concatedral de la Redonda, sus torres gemeals destacan sobre la ciudad. El interior de este templo, alberga ...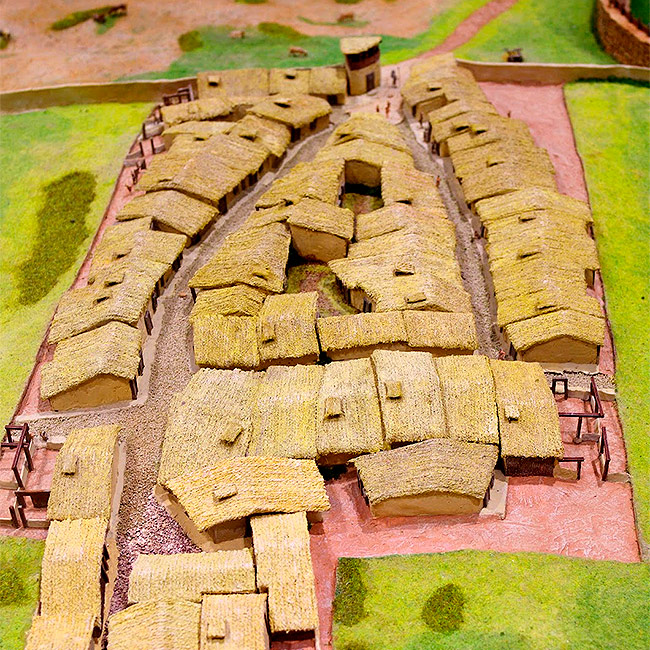 Poblado de La Hoya
Bastan las ruinas de un pueblo para conocer los entresijos de una sociedad perdida en el tiempo. Hay un museo con fotografías, dibujos, textos y una reproducción del poblado durante la II Edad del Hi...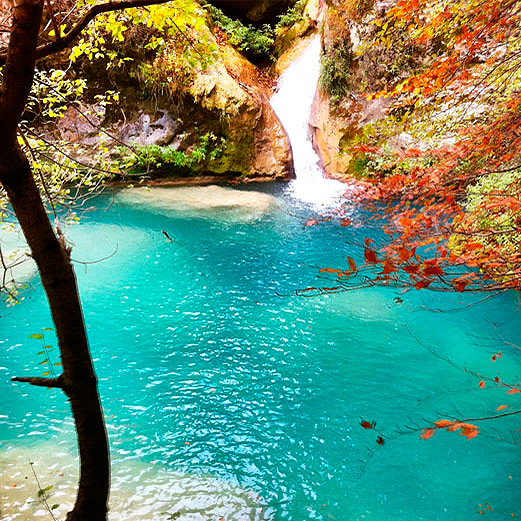 Nacedero del río Urederra
El manantial donde nace el río Urederra es de ensueño escondido a los pies de las murallas de piedra caliza de la sierra de Urbasa, el símbolo de los bosques navarros . Toda una una auténtica maravil...